Its not a rumor , its something which is live in Swedon in a 75 year old lady Sigbritt Löthberg's house.She is the mother of Swedish internet legend Peter Löthberg who, along with Karlstad Stadsnät, the local council's network arm, has arranged the connection.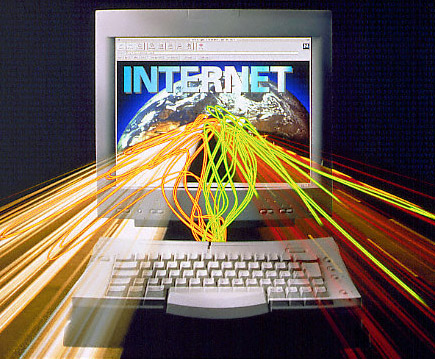 As reported the trick behind the setup is a "new modulation technique which allows data to be transferred directly between two routers up to 2,000-kilometers apart with no intermediary transponders
The power of such high speed internet connection , gives Sigbritt an option to download a full HD DVD movie in just 2 seconds.
Amazing isnt it ?? This is how fiber optic technology for transferring the data can revolutionize the internet world. Time is not that far when this kind of high speed internet will be available worldwide and that too on a wide scale because of the rising demand of high definition audio video,which result in exponential increase in size of a small video clips.
Some time back I heard the news , that some celebrities are kind of scared of High Definition Video as it may make their wrinkles on face visible on the big screen. This just gives an idea of the clarity in HD video.
via engadget, thelocal image : theredwoodmotel