Sony Ericsson is out with Viral Marketing. Here comes a site inspired by Sony Ericsson's Walkman phones. Site is called " Shake Your City " . Shall i call it Sony's Inspiration from Nokia ?? "Shake your City" promotes the W580 and focuses mainly on the shaker function.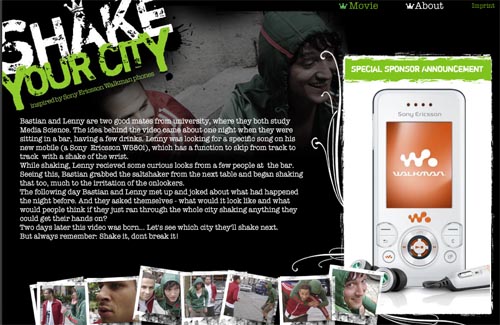 To add a little more fun, here is a video ( dont forget to turn on your speakers
) :
Viral marketing was mainly used by nokia. Sony's jump into this, do give a hint about the strategies Sony could be planning to beat the Iphone fame and also Nokia's August 29th Suspense.