After a  long time some photos of upcoming phones have been leaked. And this time its not Nokia, its Samsung, and that too , 4 of them. So , 4 new Samsung phones have been leaked, one QWERTY , one Touchscreen and one Dual Screen.
Samsung Gravity 2 And Blast Replacement
Samsung Touchscreen phone ( Name Unknown )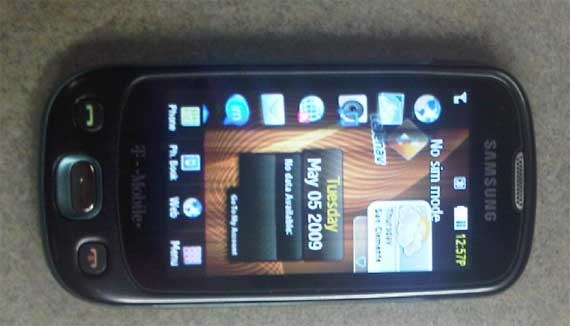 Samsung Dual Screen + QWERTY
So here we saw , the new addition to Samsung's portfolio. As we have seen in recent times, samsung has actually gone really aggressive in terms of new phone releases. They have expanded or rather flooded their touchscreen lineup with TouchWiz UI. The touchscreen lineup come in all ranges i.e from mid range to high end mobile.
So lets watch, when these phones get officially released.