With less than 4 hours remaining for the big event for Nokia, the surprises are no longer surprises. Nokiaport.de has published tons of snaps of Nokia's "to be" announced Music series.These are supposed to be press photos to be officially published by nokia today at london. Do visit this thread at Nokiaport.de for tons of pictures of the following models.
Before you get to look at the surprise picture I would like to know whether are you in need of business phone systems. If you have any problems there are phone system terms websites that can help with your phone questions. Don't forget to look into copy machines too!
Nokia N81
Well !! Nokia N81 already had lots of pictures leaked.

Nokia N95 8GB
Same case here also. We already had the snapshots of 8GB edition of Nokia N95.
Nokia 5310 Express Music Series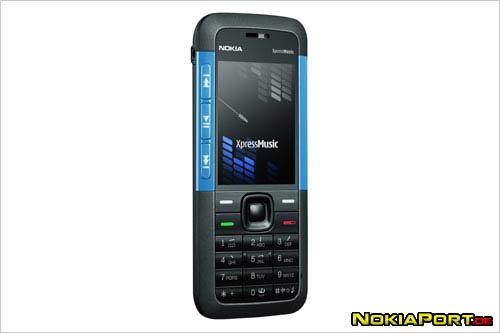 Nokia 5610 Express Music Series
Nokia 5710 Express Music Series

update : This image is of black edition of Nokia 5700. Thanks Rey for commenting and letting me know
.

Seems like Nokia is pretty bad in keeping the surprises. Before announcing any model, always the picture gets leaked. Well !!! as far as I feel , its kind of publicity stunt by Nokia
.
Also Nokia is getting too much music oriented by revamping old models into Music Editions. Less Work in design and New Models in the Series. Great going Nokia.
With less then 4 hours to go , lets see what appear at 070829.com
Share your views on these models with Comments
via : intomobile